The Work matters campaign will share testimonies, showing that Work can change people's lives. Cartiera workers will also take part in this mission. These include Bassirou, our master craftsman, and Francesco, our master leather craftsman, who got involved to share their skills and knowledge. By purchasing Item 1, you will be actively supporting the initiative and helping Cartiera to foster regular employment.
Article 1, whose name recalls the first Article of the Italian Constitution, is a "Bolgetta" made by hand by Cartiera craftsmen. It is made from high-quality leather which was recovered from the production chains of prestigious brands of Made in Italy, thus adhering to a circular economy process. This document bag is an essential, practical and sustainable item and is available in various colours. The story of those who made it is woven into its stitches.
Cartiera represents an innovative model in the context of environmental and social sustainability. Aspiring artisans and leather craftsmen cooperate daily in its workshops, to give new life to materials otherwise destined for disposal, thus creating high-quality items for conscious consumers. Support Cartier, a Made in Italy looking to the future.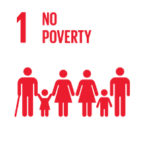 Cartiera offre lavoro a persone in condizione di disagio economico, tra cui migranti e richiedenti asilo.
Cartiera ha a cuore la formazione e il percorso individuale dei propri dipendenti.
Cartiera garantisce condizioni di lavoro dignitose e incentiva una crescita economica duratura, inclusiva e sostenibile.
Cartiera produce innovazione e promuove
una industrializzazione responsabile.
Cartiera contribuisce alla coesione sociale della sua comunità locale ed è partner dell'Ethical Fashion Initiative, un programma delle Nazioni Unite che promuove lo sviluppo dei Paesi di origine dei migranti.
Cartiera ha aperto in un territorio colpito dallo spopolamento e dalla crisi economica e con la sua presenza contribuisce a renderlo più inclusivo, sicuro e sostenibile.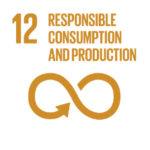 Cartiera applica modelli sostenibili di produzione e di consumo.
Cartiera rispetta l'ambiente, perché utilizza eccedenze di produzione altrimenti destinate allo smaltimento.
Cartiera lavora all'interno di una rete internazionale che considera la migrazione come tappa di un processo circolare di sviluppo.
PER LE AZIENDE
Se sei un imprenditore/imprenditrice e vuoi che la tua azienda partecipi al nostro messaggio etico oppure se stai organizzando un evento e cerchi un'idea, Cartiera può realizzare ciò di cui hai bisogno 
SEI UN PRIVATO?
Chi fa un ordine a Cartiera partecipa a un'idea di futuro.